CRAVAT AND ASCOT TIES HAND-MADE IN USA
Slim fit tuxedos available.
Walk-Ins-Welcome, in house inventory, we will dress you in minutes
 dress to impress at your most important event. In-House inventory of Italian slim fit tuxedo, suit and waistcoat for wedding and formal events.
We have been serving last minute slim fitted tuxedos, suits and formal tuxedo accessories to satisfied customers since 1985. We are committed to supplying superior quality formalwear and excellent services. Our staff is friendly, knowledgeable, and dedicated to providing exceptional last-minute services.
I&A FORMALWEAR and tuxedo Accessories: For information regarding tuxedo, suit sale and rental, style and prices. Please e-mail us at: goformal@gmail.com, call (305) 444-5451. Visit us at: 252 Miracle Mile; Coral Gables, FL. 33134 (fifteen minutes from Miami airport.)
THE LOOK OF 2019 NEW CEREMONY ASCOTS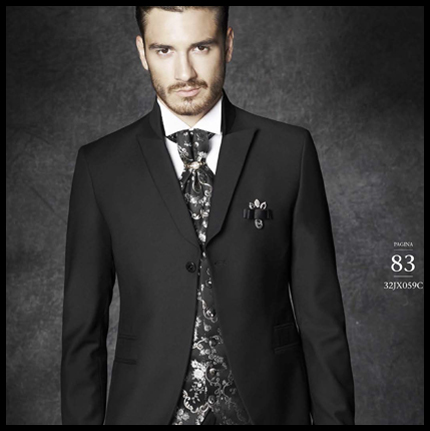 CARLO PIGNATELLI Ceremonia Suit and Accessories Made In Italy. Walk-Ins welcome and view the 2017/18 Slim Fit collection or Visit us at www.iaformalwear.com